I love summer entertaining.
Balmy summer evenings, a few nibbles, a chilled glass of Rose and of course some good friends.
This summer we have been blessed with the weather here in the UK, and with a little forward planning you need not be sweltering in the kitchen.
To start with a bowl of olives, a few dips or a chilled soup followed by a main course with a couple of salads all of which can be prepared in advance. Pudding can be as simple as a bowl of fresh fruit and/ or a really good piece of cheese. With everything prepped in advance, it leaves you time to lay the table and light the candles and feel like a domestic goddess or god for that matter.
One of my go to main courses, is cold roast beef. I prefer a rib roast but if fillet is your thing then go for it. It might sound pricey but if you carve it wafer thin it will go far.
The beef, I cook in advance, a day or two before hand. Once cooled pop it the fridge to chill making it easier to carve when needed.
The biggest question is what to have on the side to serve with the beef, otherwise known as a condiment.
(well at least I have learnt something new!)
I generally always serve two, one being mustard as there will always be someone who will ask for it. To me there is only one mustard that should be served with beef and that has to be Colmans, and not the ready-made stuff. You need that lovely iconic yellow tin of powder which you can mix with a little water and gives far more of a punch.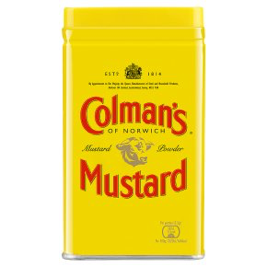 My second choice is Chilli Aioli, I prefer to serve the horseradish when the beef is hot. There is a restaurant in Udaipur in Rajasthan called Charcoals and their lip smacking chilli aioli is so good, it has me salivating as I write. They serve it with a chicken breast cooked over the coals and it never disappoints. I never quite remember to ask for the recipe when I am there so this is my version of the Chilli Aioli, I hope you enjoy.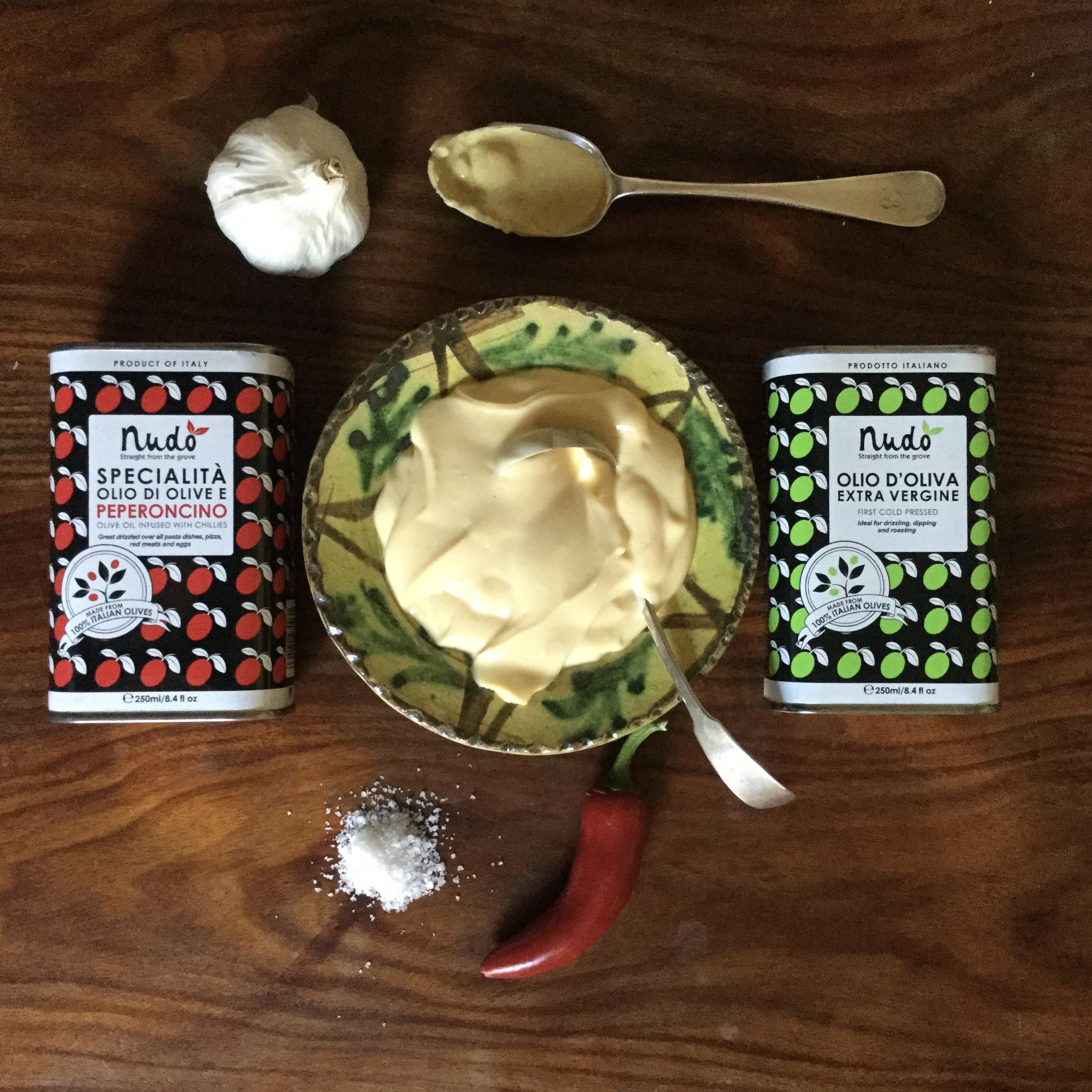 Ingredients
½ small clove of garlic
1 tsp of salt
1 large free range egg yolk
1 tsp of Dijon mustard
285ml of Sun flower oil
160 ml of Nudo Extra Virgin Olive oil
160ml of Nudo Chilli Olive oil
Lemon juice to taste
Salt and Pepper to season
In a pestle and mortar smash up the garlic and salt and put to one side. If you don't have a pestle and mortar use the end of a rolling pin in a metal bowl.
In a separate bowl whisk together, the egg yolk and Dijon mustard and then gradually add the oil a little bit at a time, keeping whisking and as the oil is incorporated add a little more oil until you have used it all up.
Add the garlic paste and a little lemon juice if you think you need it along with some seasoning. If the mixture tastes right but is still too thick, whisk in a little cold water to thin it down until you have the consistency